Helping Others: Our People
Each of our directors and missionaries helps others every day live a better and more fulfilling life in America. If you're interested in learning more about helping others, like each member of our Poblo International family, then contact us today.
DIRECTORS
---
Rev. Khurram Khan
Rev. Khurram Khan, POBLO International's Executive Director, was born in Pakistan and raised in a Christian home. After finishing has a graduate degree, he married Cynthia Khan and moved to Saudi Arabia, where he worked as an engineer and project manager for a multinational oil company for 14 years. In 1995, he joined POBLO as a missionary and served for three years before becoming the Executive Director in 1998. Rev. Khan attended Concordia Theological Seminary in Fort Wayne, Indiana, earning a degree from the Ethnic Immigrant Institute of Theology. He was ordained as a Lutheran pastor in 2005. Under his leadership and his desire to help others, POBLO has expanded throughout North America and has also started missions in the Middle East and South Asia. Rev. Khan together with his wife Cynthia, pioneered an innovative cross-cultural ministry model that is now utilized for establishing International Friendship Centers at churches across the country.
---
Rev. Farrukh Khan
Rev. Farrukh Khan, Director of Development, has been serving with POBLO for 20 years. Originally from Pakistan, Rev. F. Khan comes from a family that converted from Islam to Christianity and raised him in the Christian faith. After spending 17 years in Saudi Arabia as an engineer from a Texas-based multinational corporation, where he also worshiped in the Lutheran Church, Rev. F. Khan was called to work as a missionary from POBLO in Toronto, Canada. While there, he helped to plant All Nations Lutheran Church, a primarily Pakistani and Indian congregation. He is a graduate of Concordia Seminary's Ethnic Immigrant Institute of Theology. He has also received church planting training through the Center for U. S. Missions. Since joining POBLO, Rev. Khan has planted new churches and trained existing churches on how to effectively engage in outreach to Muslims and other unreached people groups.
---
Cynthia Khan
Cynthia Khan serves as Director of Community Engagement for both POBLO ministry and Hope care and human care and beyond the human care initiative of POBLO.  In this role, she is actively involved in helping churches to establish cross-cultural outreach strategies in response to the changing demographics in neighborhoods throughout the U.S. She overseas POBLO's International Friendship Centers, training churches and volunteers on how to effectively share the love of Christ by meeting the needs of refugees and immigrants at International Friendship centers.  Born and raised in Pakistan and having lived in four countries, Cynthia has first-hand experience of interacting with people from other Eastern religions, enables her to connect with many people groups POBLO serves. She has been with LWML in many roles, as a speaker, heart 2 heart sister, served on the national LWML board, on the LWML speakers list for the last 26 years.  Cynthia is a mother and a grandmother.
---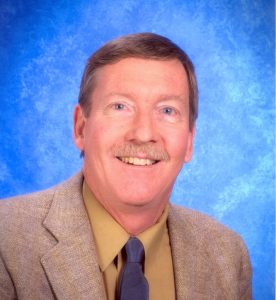 Rev. Dr. Gary Rohwer
Rev. Dr. Gary Rohwer is the National Missions Consultant at POBLO. He has served in Gospel outreach and community engagement for over 30 years. His experience in proclaiming the Gospel, grassroots missions, and church planting include locations such as Cross River State, Nigeria; Lahore, Pakistan; Punjab State, India; Los Angeles; and Detroit. He is a graduate of Concordia Theological Seminary in Fort Wayne, Indiana, where he also received his Doctorate in Missiology in Islamic Studies. Dr. Rohwer has served among a dozen different Muslim ethnic groups, including Arabs, Kurds, Iranians, Sudanese, Indians, Bangladeshis, and Pakistanis, training missionaries and congregations on how to engage their immigrant communities and share Christ's love in a culturally relevant way. D. Rohwer is currently writing a book for American Christians on engaging in cross-cultural approach.
AMBASSADORS
---
Tim Bickel
Tim Bickel graduated from Concordia Seminary, St. Louis 1971 and served Lutheran Church–Missouri Synod parishes in Illinois, Alaska, Washington, Oregon, and Michigan until 2008 when he retired. Both as a volunteer summer teacher and since retirement as a contract teacher during school years, he has taught English in Asia. He also co-led a theological seminar in Ethiopia in 2002. For 16 years, he was a volunteer firefighter and designated chaplain in Washington and Oregon. In Oregon, he coordinated and conducted crisis debriefings to help keep emergency personnel in health service. Tim sees himself as a grateful servant of Jesus Christ. He has a passion to be and bring the good news to all. He has cross-cultural experience at home and abroad. And now, he is humbled and honored to join POBLO, bringing together God's people and foreign newcomers in response to Christ's Great Commission (Mark 16:15). He urges you to pray for the salvation of the lost, especially Muslims, and to ask what your part is while there is still time.
---
Rev. David Cecil
Rev. David Cecil earned his undergraduate degree from Concordia Teachers College in Seward, Nebraska, after which he served as a teacher for two years in Rockford, Illinois. Returning to California, he worked in the secular job market for 19 years in retail management, as a contractor, tax preparer, and securities and insurance agent. After these many occupations, he was led by the Holy Spirit to go back into full-time ministry and graduated from Concordia Theological Seminary in Fort Wayne, Indiana, in 1996. Then served as pastor in Sheboygan, Wisconsin, for six years. He then served as a Ministry Consultant Director of Camp Bethesda, and Director of Religious Life for Bethesda Lutheran Communities, supporting people with intellectual and developmental disabilities with the Gospel until retirement in 2015. Rev. Cecil believes that sharing the precious message of the Gospel with those who do not know Jesus as their Savior needs to be the focus of every congregation's mission and vision. As the people of God, we have an opportunity to share with a world, that is lost, a living hope in Jesus Christ who gave his life that we might have life and have it abundantly. Rev. Cecil is thankful and blessed to be a part of POBLO International and the work that they do to share the Gospel.
---
Rev. Wayne C. Schroeder
Rev. Wayne C. Schroeder graduated from Lutheran High School, St. Louis, in 1961, attended junior college at St. Paul's College, Concordia, Missouri, and graduated from Concordia Senior College, Fort Wayne, Indiana, in 1965 with a Bachelor of Arts Degree. He graduated from Concordia Seminary, St. Louis, with a Master of Divinity Degree in 1969. Pastor Schroeder has served parishes at Platte Center & Humphrey, Nebraska; Kearney, Nebraska; Lincoln, Nebraska; and Cedar Rapids, Iowa. He served the South Wisconsin District as Executive for Congregational Services, Stewardship, Evangelism and Student Aid and Recruitment from Oct. 2000 until Nov. 2006. In May 2007, he was installed as Assoc. Pastor/School Chaplain at Our Redeemer Lutheran Church in Wauwatosa, Wisconsin. Pastor Schroeder is married to Beverly A. Fischer of Stover, Missouri. Their marriage has been blessed with four children and seven grandchildren. Rev. Schroeder now serves as POBLO ambassador in Wisconsin, where he shares POBLO's outreach to Muslims in Wisconsin through missionary presentations, workshops on Muslim outreach, and preaching for mission celebrations.
---
Deen Albert
Deen Albert was born to a Norwegian Christian mother and Pakistani Muslim father. His mother converted to Islam, and Deen was raised in the Islamic faith for the first eight years of his life. He attended a mosque with his father and an Islamic school, where he learned to face the East toward Mecca and to recite Muslim prayers. After his parents divorced, his mother went back to her Christian roots and helped Deen to understand the God of the Bible. He was baptized into the Christian faith as a child and gave his life to Jesus. Deen attended Concordia University in Seward, Nebraska, where he enrolled in the pre-seminary program. Now, he is an executive in the trucking industry and sees his work as a ministry in its own way. Even before Deen connected with POBLO, he had a strong desire to share the truth about Islam among churches. That and his love for the Gospel led him to POBLO. Deen represents POBLO to churches and individuals in his home state of Indiana.
---

Rev. Duane Maas
Rev. Duane Maas is a graduate of Concordia Theological Seminary in Ft. Wayne, IN, and served as a pastor for 36 years. He retired from full-time ministry in June of 2014 to devote more time to family. He earned his undergraduate degree from Concordia Teachers College in Seward, Nebraska, where he received training and experience in personal evangelism. He served on the Mission Committees in Nebraska and Southern LCMS Districts. Along with serving established congregations in Illinois, Nebraska, Alabama and Missouri, he helped establish a Hispanic ministry in Nebraska, a daughter congregation in Alabama, and a satellite congregation in Missouri. He was also the pastoral presence for a unique relational outreach to homeless and impoverished people. Rev. Maas served as a Circuit Counselor in three LCMS Districts and has training and experience in conflict resolution. Pastor Maas desires for congregations and clergy to be healthy servants of Christ and His commission to share the Gospel with those who are not yet believers. Convinced that outreach to people who have not heard the Gospel of Christ is of highest priority for the Church today, he is honored to share the work POBLO that is doing.
---
MISSIONARIES
Julie Aftab
Julie is originally from Pakistan, and has lived in Houston, Texas, for the past thirteen years. She is married with two children. Julie feels that the Lord has given her the heart and burden to share the Gospel message with new Americans, especially those who do not know Jesus Christ as Lord and Savior. Presently, Julie is working with POBLO Ministries as a missionary in the Greater Houston area. God is providing her with daily opportunities to share the saving message of Jesus Christ.
---
Nader and Georgette Alaraj
Originally from Palestine, POBLO Missionary Nader Alaraj started his career as a medical technologist, working for 15 years in the medical field in Omaha. He met his wife, Georgette, on a visit to Palestine. Georgette holds a bachelor's in elementary education, and taught for six years. They were married and moved back to Nebraska. Both were raised in Christian homes. Although, Nader felt a personal calling to serve the Lord shortly after arriving in the United States in 1998. Nader was among the leaders who organized the Arabic Christian Fellowship of Omaha. Both Nader and Georgette love sharing the Gospel with others in practical ways. They will begin their outreach to non-believers in the highly diverse city of Bloomington, Minnesota.
---
Joy Markus
Joy Markus gained a Master's degree in Islamic shariah law, going on to establish a high school department of the Islamic religion. One day in class, a student asked a question about Allah, which Joy could not answer. This caused her to search, eventually doubting Islam. A fellow teacher, who was Christian, gave Joy a Bible to read, connecting her to a pastor who answered all her questions. Joy was convinced of the truth, but could not face the challenge of losing her career, her family, and a secure life in order to follow Christ. Sharing her faith in Christ with family brought her threats of death. Miraculously, with God's help, POBLO received Joy as a missionary in training, as she now shares Jesus' love with non-believers in the Metro-Detroit and via the internet.
---
John and Mariam Gayed
John and Mariam Gayed are originally from Egypt, where they spent 10 years on the mission field training and serving missionaries and working among Muslims. John was born in a Christian home, but did not truly receive Jesus until he was 16 years old, after hearing a preacher in Egypt share his story. Mariam learned of Jesus through her uncle at a time in her life when she was contemplating suicide because of hopelessness. She confessed her faith in Jesus as her Savior — a decision that gave her hope and changed her life. God called them to the U.S. in 2011, where they are continuing their mission work among Muslim populations in Rochester, Minnesota with POBLO.
---
Ebou Faye
Originally from Senegal, Ebou Faye has been living in Milwaukee, Wisconsin, for more than 20 years. He had some exposure to the Bible at a Christian school in his home country, but it wasn't until 2007 that he truly began to explore the Christian faith. Through a food bank at a local church in Milwaukee, Ebou began to connect with the Christians, and several pastors, including Rev. Dr. Gary Rohwer of POBLO, helped him to understand the differences spoken about Christ in the Quran and the Bible. Through this process, he confessed his faith in Christ as his only true Lord and Savior. Ebou now serves as a POBLO missionary in Milwaukee, sharing the Gospel with others. He primarily interacts with African Muslim immigrants, including those from Somalia, Kenya, and Sudan.
---
Joseph & Heba Beshai
POBLO International would like to share the good news that the new missionaries for Dublin/Columbus, Ohio Joseph, Heba Beshai and their two sons Davey and Ryan have arrived from Cairo, Egypt to Dublin, Ohio.  Joseph and Heba have worked as missionaries in the U.K, Switzerland, Sudan, Egypt and so many other nations. Heba did her studies in Hawaii for some time and speaks very good English and was an English language teacher in Egypt. Dublin/Columbus ministry is starting in partnership with the area churches, especially St. John Lutheran Church in Dublin, Beautiful Savior, Powell and Zion in Columbus; as well as under the great leadership of President Kevin Wilson who has worked and blessed this project.  Ohio District is a partner in this ministry.  Various statistics and our own survey assesses that there are around 147,000 Muslims with 43,000 from Somali background in the area, apart from a very high Indian, Hindu and Sikh population, especially around Sawmill Road in Dublin.
Lord has blessed us with two wonderful, experienced Arab missionaries who will work with all people groups.  We would prayerfully work towards starting International Friendship Centers in multiple locations in order to start programs that would bring All Nations to the church and the church to all nations. We would like to request you to please pray for POBLO, for Ohio District, churches in the Greater Columbus area/Dublin, for the Muslims and Hindus in the area and above all for Joseph and Heba, Ryan and Davey.
---
Pinky Dhuna
Pinky Dhuna a convert from Sikh faith came to Metro-Detroit in 1995 along with her husband who passed away in an accident on 2019. Pinky has 2 teenage daughters Tanya and Alisha. She was a very active and practicing Sikh after confessing her faith in 2013 she became extremely excited about her new faith and very especially the assurance of heaven through her faith in Christ, and by His grace. She was a regular in worship services and Bible classes.  She is a member of All Nations Lutheran Church in Sterling Heights, MI where she reads the scripture lessons in Punjabi language each Sunday. Pinky was trained, called and placed as a missionary to Hindu/Sikh population of metro-Detroit very especially Oakland and Macomb counties. Pinky has already started a Punjabi Bible class for Sikhs and there are 18 members in this Bible class.
We would like to request you to please lift Pinky Dhuna in your personal and corporate prayers especially this brand new ministry to Sikhs/Hindus and if God gives you the burden to support this great ministry.